Don't miss a moment in 2019.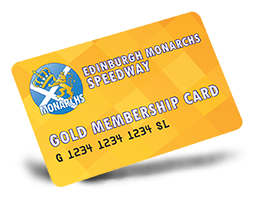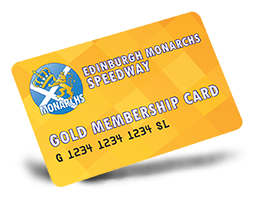 Thank you to all of our supporters for your backing last season. You play a vital role in the continuation of Monarchs as we now turn our attention to the 2019 season.
In the 2018 season, the Monarchs will strive to offer a better-than-ever experience for supporters by aiming to develop a closer relationship with each and every fan.
Part of this endeavour includes the repackaging of the traditional season ticket into a new form that offers more benefits than ever. Allow us to introduce the all new Monarchs Gold Membership!
Gold Membership guarantees admission to all 14 standard fixtures staged at Armadale Stadium during the 2018 season. Standard fixtures include 10 SGB Championship matches, three League Cup matches and the first round Knock Out Cup match against Glasgow.
2018 will see the Monarchs celebrate their 70th anniversary, with the Club tracing its roots back to 1948. Plans are in place to mark this significant occasion with a series of celebratory events, including a special 70th Anniversary meeting to be staged at Armadale Stadium. The Club is looking forward to celebrating this landmark with the fans.
Gold Members can also look forward to special member rates for any additional fixtures staged at Armadale Stadium in 2018 as well as being able to enjoy Monarchs VIP Hospitality experience at an exclusive member price. These are just some of the fantastic features of being a Monarchs Gold Member.
In addition to these benefits, more will be revealed throughout the 2018 season. See what is currently included in this exciting new initiative below and secure your membership now!