Monarchs are back on track for 2022 with the British Speedway season set to get underway this April!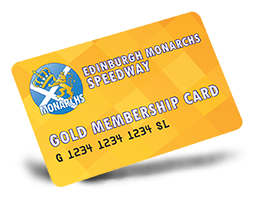 Gold Membership guarantees admission to all 13 standard fixtures to be staged at Armadale Stadium during the 2022 season, including 10 Championship matches, a new 3-team Summer Series and the first round of the Knock Out Cup.
As well as entry to matches, each membership includes a customised 2022 Gold Member badge to proudly show your support as well as a whole host of other benefits.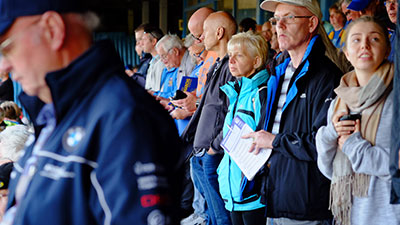 Gold Membership offer the best value possible for fans attending Monarchs fixtures regularly. Becoming a Monarchs Gold Member for the 2022 season offers many benefits, including:
Best overall value for attending core Monarchs fixtures, guaranteed!
Admission to all 13 standard Monarchs fixtures at Armadale Stadium in 2022*
Exclusive Gold Member pin badge
Special member rate for admission to additional senior fixtures staged at Armadale Staidum in 2022
Special member rate for Monarchs VIP Hospitality**
10% discount at the Club Shop***
Access to EMTV:Live when you can't attend
Exclusive offers throughout the 2022 season
Dedicated entrance to the stadium, including early access
* Standard fixtures include 10 x Championship fixtures, Knock Out Cup First Round plus two brand new summer tournament fixtures.
** Subject to availability.
*** Available for use once per shop item.